28 July 2020
Advancing Recommendations to Strengthen the U.S. International Development Finance Corporation's Approach to Measuring Development Impact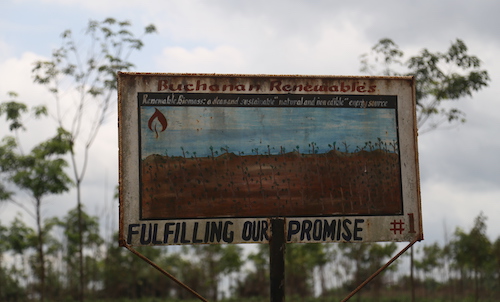 This month, Accountability Counsel, Friends of the Earth, and several international partners submitted comments on the U.S. International Development Finance Corporation's (DFC) new system of measuring development impacts – the Impact Quotient.
Development finance institutions like the DFC aim to finance projects that will lift vulnerable communities out of poverty and lead to other positive benefits. However, if not designed, implemented, or monitored properly, these projects can instead result in harm to communities and not achieve their development goals.
Communities in Liberia affected by the Buchanan Renewables biomass project financed by the DFC's predecessor, the Overseas Private Investment Corporation (OPIC), know this first hand. The project intended to rejuvenate smallholder rubber farms and develop much needed energy infrastructure in Liberia. Instead, inadequate due diligence, lack of community consultation, and poor project execution manifested in serious harm. The communities submitted a complaint to OPIC's accountability office, the Office of Accountability, who found that OPIC's policies and practices at the time were inadequate to assess and monitor the risks that projects will not live up to their promised development outcomes.
"They fooled us, they lied to us. Tell a lot of stories that they were going to do it – they never did it." – Affected community member discussing his experience with the Buchanan Renewables project.
Our comments to the DFC provide recommendations to address the shortcomings highlighted in the Office of Accountability report as well as reports from other U.S. government watchdogs. Specifically, we call on the DFC to adequately account for environmental and social risks in its development impact scoring and enhance project monitoring and site visits to ensure that projects are benefiting and not harming communities. Crucially, our submission emphasizes the importance of a robust accountability office to address negative impacts when they arise and offer lessons learned to avoid similar challenges in the future. The DFC should launch a consultation process on its accountability office immediately to ensure that it builds on the experiences of OPIC's Office of Accountability and incorporates best practices.
Read our full submission here and follow the link to learn more about our DFC advocacy, including our recommendations for an effective accountability office.