As we reach Accountability Counsel's 10-year mark, we are launching our second decade with urgency and vision. In September 2019, we gathered with community partners from seven of the 50 countries in which we've worked. Together, we reflected on our achievements to date, using our learning to chart our vision for the decade to come. Accountability Counsel will build on what we've learned as we partner with allies around the world on two areas of focus: building accountability ecosystems and closing accountability gaps.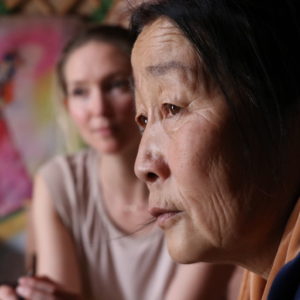 Accountability Counsel's Mission and Theory of Change
Accountability Counsel amplifies the voices of communities around the world to protect their human rights and environment. As advocates for people harmed by internationally financed projects, we employ community driven and policy level strategies to access justice. We pay particular attention to the rights of women, girls, and other marginalized groups.
Our model uses a high-leverage point of influence – the accountability offices tied to international investments – to give communities a voice in the decisions affecting them. It recognizes that this strategy is most likely to succeed when it is supporting wider campaigns. The ultimate impact we seek through our theory of change is that: (1) communities can take part in decisions that affect them and secure remedy to realize rights; (2) effective and robust accountability systems deter abuses; and (3) international institutions and corporations respect communities and prevent abuses.
Program Aims and Five-year Strategic Goals (September 2018- August 2023)
As Accountability Counsel enters our next phase of growth, our five-year Strategy reflects work done over several years to understand barriers to achieving our ultimate impact and how to overcome them, our approach, how we make decisions, what our priorities are, and how we use and develop our resources.
Accountability Counsel's Communities, Policy Advocacy, and Research programs work in coordination to support communities and boldly shift global systems toward greater justice in international finance, with each program tied to our three ultimate impacts.
Accountability Counsel's top three organization-wide priorities within our five-year plan are to:

support cases throughout the globe that succeed in achieving community human rights and environmental goals through our direct services and knowledge sharing models;
use those community cases and research to inform policy advocacy to maintain existing accountability offices that achieve a baseline of best practice that can advance a more just system; and
embed research support in case and policy initiatives to increase their impact and success at achieving the vision we seek in our theory of change.
While our detailed plans include work well beyond maintaining the current system, our core work is to keep the existing system strong. This prioritization informs how we expend our resources. We see decades of gains at risk unless we keep these priorities in focus. We seek to meet these priorities through adopting a joint teams approach that allows each program to grow capacity to collaborate synergistically with the other two programs. Details of each team's aims and five-year strategic goals are below.
In our Communities program, our lawyers ensure that communities have the legal support, tools, and training to use accountability offices to hold corporations and institutions accountable for abuse. In our Communities program work, we have two overall aims: to support communities through cases that achieve their human rights and environmental goals, and to engage in knowledge sharing to scale our impact. Our Communities program strategic goals in the next five years are to:
conclude our current cases in accordance with community goals, including through using a joint teams approach where impactful;
achieve a fully functional Africa office, drawing on Africa accountability ecosystems research already underway;
make progress defining accountability ecosystem gaps in Asia, with an objective of increasing Asia regional office capacity, and strengthening the ecosystem by continuing knowledge sharing through trainings and support to advocates in the region;
take on new cases to advance accountability ecosystems, as responsive to community requests, and assessed against our strategic criteria; and
continue to take advantage of strategic knowledge sharing opportunities and develop the capacity to more widely and systematically share lessons learned from our cases.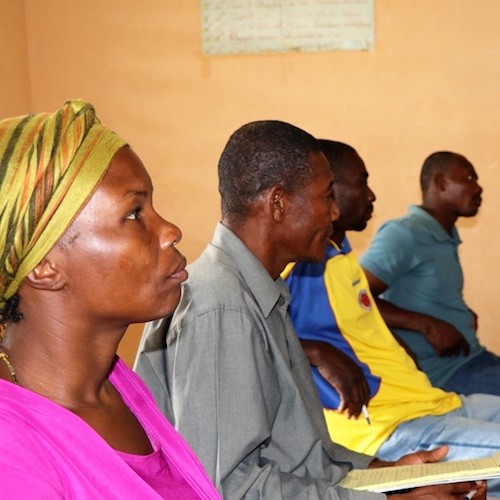 Policy Advocacy Program
Our Policy Advocacy team works to ensure that accountability offices provide an avenue for justice for communities harmed by international financial flows. The first aim of our Policy Advocacy program is to advocate for independent, fair, transparent, professional, accessible, and effective accountability offices. Recognizing that there are many communities that lack an available accountability option due to gaps in coverage, our second aim is to increase opportunities for communities to seek accountability through advocacy for creation of new accountability offices to close those gaps. Third, our aim is to take lessons revealed by our Communities cases and Research initiatives and translate them into systemic change to prevent future abuses. The following are the strategic goals for the next five years in our Policy Advocacy program:
ensuring a baseline of best practice at existing accountability offices;
plugging gaps with private financial flows by advocating for development of private finance accountability systems effective enough to see communities achieving remedy, with specific focus on impact investing;
advancing our policy initiative focused on transnational finance from Asia, with an emphasis on Chinese financing; and
expanding our "root cause" work to advance incentive structures that both prevent harm to communities and effectuate meaningful remedy in the cases where harm occurs.
People in communities harmed by international investment and their advocates, as well as investors, accountability office staff, institutions, and researchers, need ways to understand what accountability offices are, how they work, and patterns of behavior within the accountability system that need to change in order for accountability offices to live up to their potential. If we can't see the system, we can't change it.
The three aims of our Research program are therefore to: (i) strengthen our case and policy outcomes through in-depth research in order to advance the human and environmental goals of our clients and those in our field; (ii) expose patterns in our field through data and analytics that spur stakeholders to advance justice; and (iii) improve transparency and access to information through shared resources, interactive tools, and methodologies to build up our collective capacity. The Research program's strategic goals are to:
provide deeper and more even support to our Communities and Policy teams;
complete and launch the "Accountability Console," a database central to our third Research aim; and
develop analysis and research from the dataset that is shared in influential materials for use by external stakeholders.
Resourcing Our Scaling Plan
Our scaling plan envisions a global organization of around 60 people, operating from a number of locations around the world. We estimate that our annual budget within a three-year period would be about $4.8 million per year, on our way to a $10 million annual budget representing a fully scaled organizational structure for Accountability Counsel. We estimate leveraging an additional approximately $1 million per year of in kind and pro bono resources at full scale. We aim to sustain our impact through a combination of philanthropic funding, in kind support, and earned revenue.