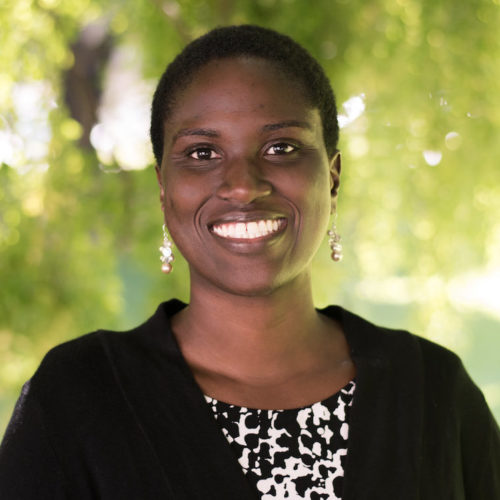 Stephanie Amoako
Senior Policy Associate
Stephanie Amoako joined Accountability Counsel in 2016 in our Policy Advocacy program, which engages in efforts to protect human and environmental rights in internationally financed projects.
Prior to joining Accountability Counsel, Stephanie worked as a law fellow at the Public International Law & Policy Group in Washington, D.C., where she supported civil society groups advocating for inclusive transitional justice mechanisms in South Sudan and supported the creation of alternative justice mechanisms to hear disputes arising from the 2007 – 2008 post-election violence in Kenya.
Stephanie earned a J.D. from Columbia Law School, a Master of International Affairs from Columbia School of International and Public Affairs, and an LL.M in International Criminal Law from the University of Amsterdam. Throughout her legal and graduate studies, Stephanie engaged in a variety of international law and human rights activities. Stephanie worked with the Research Center on Labor Relations and Inequality in São Paulo, Brazil to advocate against discrimination towards Afro-Brazilians. With UNDP Maldives' Integrated Governance Programme, Stephanie worked with community leaders to promote social cohesion and peacebuilding ahead of the highly contested 2013 presidential elections. As a legal intern for the International Legal Foundation, Stephanie advocated for the creation of public defender systems in post-conflict countries and assisted with the execution of the 2014 International Conference on Access to Legal Aid in Criminal Justice Systems held in Johannesburg, South Africa. Stephanie additionally has interned with USAID and Lutheran Social Services of New York.
Prior to law and graduate school, Stephanie worked as a program coordinator for the YWCA Greensboro's Healthy Beginnings program, where she helped teen and young adult mothers access medical and social services, enroll in and finish school, and find employment. Stephanie earned a bachelor's degree in International Comparative Studies with a concentration in Africa from Duke University where she was a Reginaldo Howard Memorial Scholar. She speaks advanced intermediate French as well as elementary Spanish, Portuguese, Turkish, and isiXhosa. Stephanie is a member of the New York State Bar.