19 October 2021
As the Second Annual Finance in Common Convenes to Discuss the Future of Agribusiness, Banks Must Confront a History of Environmental and Social Harm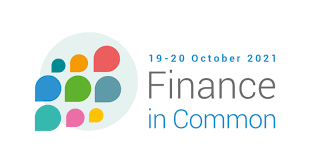 Public development banks are convening once again to discuss ways to "transform development finance" and meet the challenges of climate change and worsening global economic and social disparities. Building on the commitments of last year's inaugural Finance in Common (FiC) Summit and a joint statement by several Latin American, African, and Asian banks focused on agriculture, this year's FiC Summit will focus on the themes of agriculture, food security, and agribusiness. According to the summit's agenda, discourse will center on ways to scale up sustainable agriculture, associated infrastructure like water and sanitation projects, and food systems that are "part of the climate solution."
As civil society and community voices have been and continue to be largely excluded from panel discussions, a healthy amount of skepticism is appropriate. There are valid concerns that the summit stands to be yet another opportunity to greenwash and justify environmentally and socially harmful industrial agriculture practices in the name of the discrete Sustainable Development Goal (SDG) of food security. The agribusiness sector is rife with risks caused by the rapid scaling up of purportedly sustainable projects that lack mechanisms to center communities in investment decision-making and to facilitate remedy when harm occurs.
The Sustainability and Human Rights Risks of Scaling Agribusiness
To the extent that the FiC agricultural statement acknowledges "[t]he importance of sharing knowledge, particularly around data and learning that can help strengthen local financial markets and de-risk the overall environment for SDG-aligned food and agricultural investment by private finance," summiteers should take particular notice of data from the Accountability Console, which contains sector-specific complaints submitted to the independent accountability offices of major development finance institutions.
Sixty-three publicly disclosed complaints filed in the past 25+ years have directly related to agribusiness projects. Complaints have spanned across Africa, Latin America and the Caribbean, South Asia, East Asia and the Pacific, and Europe and Central Asia, and they have been submitted by agricultural workers, farmers, displaced people, and communities living near project sites. This slice of complaints data does not cover the full scope of projects that are the focus of this year's FiC Summit: it does not include complaints about projects intended to support the underlying infrastructure for growth in the agricultural sector, e.g., construction of roads, railways, ports, water reservoirs, and channeling systems. Nonetheless, there are important lessons to learn from examining the segment of complaints directly related to agribusiness projects.
The data indicates that complaints relating to agribusiness projects implicate a wider range of environmental and social concerns than complaints involving other sectors. Considering the intersectionality of agriculture with social and ecological systems, this is of little surprise. Approximately 56% of complaints related to agribusiness projects raised concerns about pollution, water, and impacts on biodiversity and the environment. This warrants deeper reflection on the risks of exacerbating climate change impacts through agribusiness projects, which would be antithetical to the purpose of the FiC Summit. Labor issues and human rights concerns are also frequently raised by complaints, implicating SDG targets related to international labor standards and human rights.
According to a database of complaints provided by OECD Watch, approximately 15% of all complaints submitted to National Contact Points governing the OECD Due Diligence Guidelines for Multinational Enterprises relate to the agriculture and food sector. Issues presented in these specific instances include pollution, human health and exposure to pesticides, involuntary displacement and resettlement, and violations of labor rights and human rights, affirming the same risks presented in the development finance context.
A Case Study of Active Agribusiness Harm in Ukraine
Through our work, we have witnessed how the expansion of agricultural development projects can manifest in harm. For example, local community members have repeatedly raised concerns about the negative environmental and social risks and impacts posed by a poultry mega-farm, the Vinnytsia Poultry Complex, run by Myronivsky Hliboproduct (MHP) in central Ukraine. The company has benefitted from over USD $600M in financing from the World Bank Group's International Finance Corporation (IFC), the European Bank for Reconstruction and Development (EBRD) and the European Investment Bank, with backing by the Dutch trade insurance agency Atradius DSB. In some ways, it is surprising to see development banks crowding in to finance a single agribusiness company, particularly one with such a large share of the Ukrainian poultry market that it has been subject to anti-monopoly investigations while it reportedly avoids paying taxes in Ukraine. Yet, this seems to be exactly the type of jointly financed agricultural project that FiC attendees might consider.
The farm has caused a host of problems for local villagers. As endemic to concentrated animal feeding operations and their accompanying infrastructure, the farm continues to cause an odor and dust nuisance to the detriment of community health. More significantly, many fear that regular practices like pesticide spraying, open manure storage, and the application of large quantities of manure and poultry wastewater to surrounding fields over many years have led to serious environmental impacts such as pollution of local water sources. Multiple local water point studies have found unhealthy levels of nitrates coupled with high ammonia content: precisely the combination that one would expect to find in wells polluted by industrial agriculture sources. These pollutants have left local well water undrinkable. Residents believe that damage to roads and homes, including cracked walls and foundations, are the result of constant heavy vehicle traffic to and from the operation, averaging one industrial truck every two minutes, seven days a week. Many have also expressed concern about poor working conditions and health and safety risks to employees of the farm.
An overarching concern relates to the lack of information disclosure and engagement with local villagers. Community members have long accused MHP of allowing only minimal consultations about individual new facilities, with no real opportunity for meaningful discussion of negative impacts and no information provided about the cumulative impacts of its local operations as a whole.
Looking at the list of common issues that arise from agribusiness projects, the case of MHP does not look so unusual. And yet, despite these prevalent impacts, banks regularly assess that these types of agribusiness projects do not present a high risk. All of the investment banks financing MHP gave their investments a category B risk rating, allowing the banks to apply reduced due diligence requirements.
Affected community members have filed complaints to the independent accountability mechanisms of the IFC and EBRD to seek remedy. As their case now transfers to a new phase, complainants seek a full investigation into possible violations of the Banks' social and environmental policies. This investigation is an opportunity to assess not only potential policy non-compliance in the case of MHP, but also how banks are approaching sustainability risk assessment in this and similar agribusiness projects.
A Way Forward for FiC Governance
To make progress on sustainable agricultural solutions, FiC institutions must confront the history and ongoing status of agricultural investments causing harm to earnestly consider risk categorizations, and they must commit to building the necessary accountability frameworks to underpin new sustainability commitments. There is no clearer mandate to do so than the management and governance standards articulated by the UNDP SDG Impact Standards and the OECD-UNDP Impact Standards for Financing Sustainable Development, which require investors focused on the SDGs to assure that all potentially affected stakeholders have access to effective operational-level grievance mechanisms aligned with Principle 31 of the UN Guiding Principles on Business and Human Rights.
Further impetus has come just weeks before the FiC Summit, with the release of the Global Reporting Initiative's updated Universal Standards that now include disclosure requirements on effective stakeholder engagement and grievance redress for investors and organizations seeking to contribute to sustainable development. These advancements certainly should inform the commitment made in the FiC agricultural statement "to promote standardization around sustainability and impact metrics for investment portfolios in food and agriculture."
Accountability does not relate only to the policies to which banks are accountable, but it also relates to to whom the bank is accountable. Communities must be at the center of sustainable finance decisions, and agricultural projects should not be financed without inclusive and ongoing dialogue with all potentially affected stakeholders. Moreover, as financiers envision more sustainable and resilient agriculture and food sectors, they should not neglect their responsibility to remediate harm enabled under the present status quo. A good place to start is with the 180+ active complaints on file with the accountability offices of major development finance institutions, like those submitted by the Ukraine communities. If banks cannot deliver remedy concerning past environmental and social failures, how can they expect to deliver on future commitments for accelerated projects?
This year's FiC Summit takes place from October 19th to the 20th in Rome, Italy. Persons interested in tuning into the conversation are advised to register here.