17 March 2021
A Step Towards Making ESG Commitments Matter: New Stakeholder Capitalism Metrics Require Communities' Input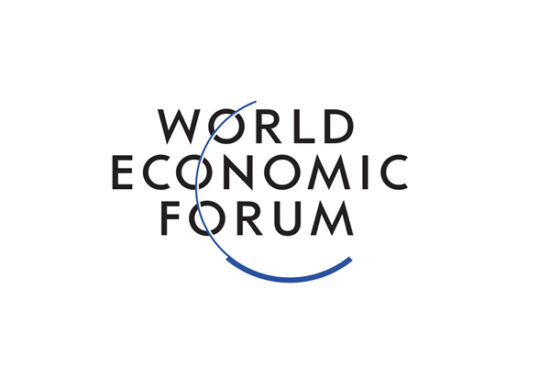 At Accountability Counsel, we've long known that hearing from communities impacted by investments is critical to monitoring and assessing environmental, social and governance (ESG) risks; protecting and respecting community members' rights; and ensuring successful and sustainable investments. For these reasons, we advocate that investors establish effective accountability mechanisms to hear about and address potential issues from the communities that bear the brunt of environmental and social risks of investment projects. Accountability mechanisms that can be used to redress grievances, are a critical, and often missing, component of the 'G' in ESG investing. But that is changing. Earlier this year, more than 60 companies took an important step in the right direction by committing to new ESG metrics that integrate the need for direct community feedback and effective grievance mechanisms to ascertain risks and respond to unintended impacts.
What are the Stakeholder Capitalism Metrics, and how can they help deliver on ESG accountability?
The Stakeholder Capitalism Metrics, a product of a World Economic Forum and International Business Council initiative, are a voluntary set of ESG metrics that companies can use to guide ESG reporting and measuring contributions towards the United Nations Sustainable Development Goals (SDGs). Through 21 core and 34 expanded metrics for tracking and disclosing alignment with the SDGs and global ESG concepts, the Stakeholder Capital Metrics aim to cover four interdependent pillars: Principles of Governance, Planet, People, and Prosperity.
A common thread across many of the metrics is the importance of hearing from stakeholders in addition to shareholders. For example, a core metric covering Material Issues Impacting Stakeholders requires companies to identify issues that are important, relevant, or concerning to critical stakeholders. An expanded metric on Human Rights Review, Grievance Impact, and Modern Slavery calls for disclosures on the number and type of grievances reported with associated impacts related to salient human rights issues and detail the types of impacts. Another expanded metric related to Significant Indirect Economic Impacts sets an expectation for disclosures on positive and negative impacts from the perspective of stakeholder priorities, thus providing vital information to assess a company's net impact on community livelihoods and local economies and labor markets.
Critically, the Stakeholder Capitalism Metrics detail a specific approach to gathering the data to report on each metric: institutionalizing effective grievance redress mechanisms (GRMs). Drawing from Principle 31 of the United Nations Guiding Principles on Business and Human Rights, the Metrics define an effective GRM as a "[s]ystem consisting of procedures, roles and rules for receiving complaints and providing remedy . . . [in a way that is] legitimate, accessible, predictable, equitable, transparent, rights-compatible and a source of continuous learning." Further, commentary on the Human Rights Review metric reasons that "[w]ithout a mechanism for employees and other key stakeholders to report human rights violations, companies could miss opportunities to identify and mitigate such underlying issues," and "[c]ompanies that encourage stakeholders to provide feedback can respond more quickly to misconduct, build trust with them, and prevent harm to long-term value."
How Do Corporate Grievance Redress Mechanisms Advance ESG?
The benefits of effective grievance mechanisms are numerous. GRMs provide companies with direct feedback from communities, effectively offering early warning services to prevent and mitigate potential environmental and social harm across company investments. For example, Indigenous communities in Oaxaca, Mexico relied on a grievance redress and accountability framework of the U.S. Overseas Private Investment Company (OPIC) to relay concerns about a hydroelectric facility project co-financed by a private equity firm. As a result, the investors were better informed of legitimate and serious project risks, which ultimately informed their decision to suspend the project. It took hearing from communities through a GRM to understand the project's economic, human, and environmental risks.
Beyond managing risk, GRMs help companies to optimize ESG impact as a conduit for pertinent information to ensure sustainability throughout investments. For example, the United Nations Development Program (UNDP) financed a conservation project known as "Ridge to Reef" in the Tanintharyi region of Myanmar, which sought to protect large swaths of land from development. Unfortunately, its top-down project design incorporated neither adequate consultations that included Indigenous and Traditional Peoples stewarding the land, nor due consideration to the project's impact on a nationwide ceasefire agreement, at the risk of social and economic upheaval in the project area. The communities utilized the UNDP's grievance redress processes to relay serious project concerns and offer an alternative and more sustainable concept that draws on the knowledge of Indigenous Peoples. Without platforms to facilitate dialogue between investors and the communities where they invest, companies risk undermining their own ESG goals.
What Do Signatories Need to Know About Establishing Effective GRMs?
Although the Stakeholder Capitalism Metrics define an effective GRM, they do not provide additional guidance on what one looks like in practice. But signatories now working to create effective mechanisms have many examples from the development finance arena, and increasingly in the impact investing field. For example, a grievance redress mechanism known as the Independent Complaints Mechanism provides a platform to communities to relay issues implicating potential violations of the environmental and social safeguard policies of three distinct financial institutions from France, Germany, and the Netherlands. The Green Climate Fund's accountability framework is designed to assess whether GCF-accredited organizations adhere to their respective environmental and social policies primarily through its centralized accountability mechanism, which in turn provides guidance to help accredited entities establish their own effective grievance redress mechanisms. Based on practice of existing mechanisms over the past 25 years, minimum structural and procedural requirements have been enshrined. Every bona fide accountability framework centers on the effectiveness principles of the UN Guiding Principles on Business and Human Rights: legitimacy, accessibility, predictability, equitability, transparency, rights compatibility, a source of continuous learning, and based on engagement and dialogue.
Signatories to the Stakeholder Capitalism Metrics have taken an important first step by recognizing the importance of effective GRMs to deliver on ESG commitments. Good faith implementation of the expectation will be critical to more fully understand the net impact of investment activities on community stakeholders, and to reduce risks and prevent harm.