24 September 2020
IDB Safeguards Review Leads to Enhanced Accountability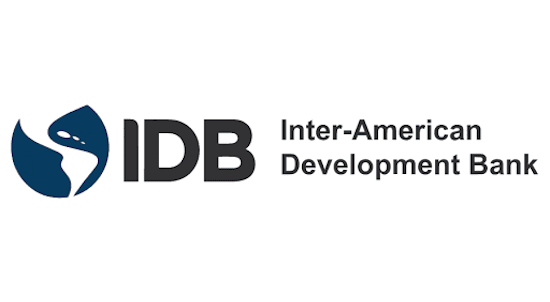 The Inter-American Development Bank (IDB) recently concluded a review of the environmental and social safeguards that regulate its public-sector financing activities. The resulting Environmental and Social Policy Framework (ESPF), which will go into effect in 2021 following an approximately year-long implementation period, is a significant overhaul of the IDB's safeguards regime. Among the many changes in the ESPF are notable improvements that will enhance the bank's accountability to local communities affected by its financing activities.
The ESPF, which will replace a patchwork of several environmental and social policies at the IDB, sets out numerous requirements for the bank and its borrowers that are meant to minimize and address risks to local communities. The ESPF covers a variety of topics, from biodiversity to resettlement issues to gender equality. Safeguard policies like the ESPF will interact with accountability processes in a number of ways. A strong safeguard policy, if implemented properly, will reduce instances of harm. Where harm has or might occur, independent accountability mechanisms (IAMs), like the IDB's Independent Consultation and Investigation Mechanism (MICI), will often examine whether the project at issue complied with the safeguard policy, among others.
The information disclosure and stakeholder consultation provisions of a safeguard policy are also important for accountability. These provisions dictate the extent to which the bank and borrowers are required to inform local communities about IAMs, thus affecting their accessibility. In this regard, the ESPF contains significant improvements.
A draft version of the ESPF lacked any provisions requiring disclosure of MICI information to local communities. Though the draft ESPF instructed borrowers to disclose a range of information to stakeholders, from project information to consultation plans, information about MICI was conspicuously omitted. Working closely with partners in the region, Accountability Counsel pushed the IDB to close this gap. As part of an extensive joint civil society submission on the draft ESPF, we noted that requiring borrowers, whose proximity to local communities gives them logistical advantages, to disclose information on MICI would significantly enhance awareness among local communities.
The IDB commendably incorporated this recommendation. The final ESPF approved by the IDB Board of Directors earlier this month now instructs borrowers to inform project-affected people about MICI in the course of their consultations with local communities. As a result, more project-affected people will learn about MICI as a potential forum for raising project-related concerns. This will ensure that fewer concerns go unaddressed due to a lack of awareness about MICI and will ultimately enhance accountability for all of the IDB's public-sector financing activities.
This provision in the ESPF, along with a similar one recently codified for the US International Development Finance Corporation, represents a big step forward in good practice standards for accountability at international financial institutions. While working to ensure proper implementation of the new ESPF, Accountability Counsel will also push to solidify this emerging good practice by advocating for similar reforms at other international financial institutions.