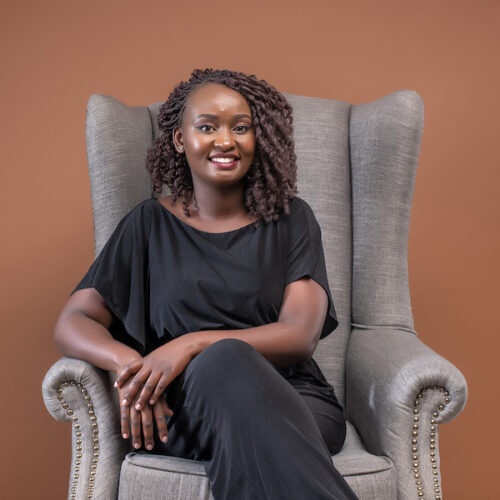 Teresa Nyankonyu Mutua
Communities Co-Director
Teresa Mutua has worked in the area of human rights, democratic governance and access to justice in Kenya and the African region for nearly a decade. She joined Accountability Counsel as a Senior Communities Consultant in 2022, with a focus on Accountability Counsel's Communities program work in the Africa region. She now serves as our Communities Co-Director.
She has worked in different capacities with legal human rights organizations, including the Global Initiative for Economic, Social and Cultural Rights (GI-ESCR), the Kenya Section of the International Commission of Jurists (ICJ-Kenya), the East African Centre for Human Rights (EACH Rights), the Health Rights Advocacy Forum (HERAF), and the AIDS Law Project (ALP).
Since 2013, Ms. Mutua has been an Advocate of the High Court of Kenya. She is an accredited Mediator with the Strathmore Dispute Resolution Centre (SDRC), a member of the Kenya Section of International Commission of Jurists (ICJ Kenya), the Federation for Women Lawyers (FIDA Kenya), the Pan African Lawyers Union (PALU) and the Law Society of Kenya (LSK). Teresa is also a Makwanyane Fellow with the Death Penalty Project of the Cornell Law School.
Ms. Mutua graduated with a Bachelor's degree in Law from the Catholic University of Eastern Africa (CUEA) in 2010 and post graduate from the Kenya School of Law (KSL) in 2013.
Teresa Mutua is passionate about human rights and firmly believes in the mentoring and empowering of communities to overcome barriers within and without them and to bring change in and around their communities.