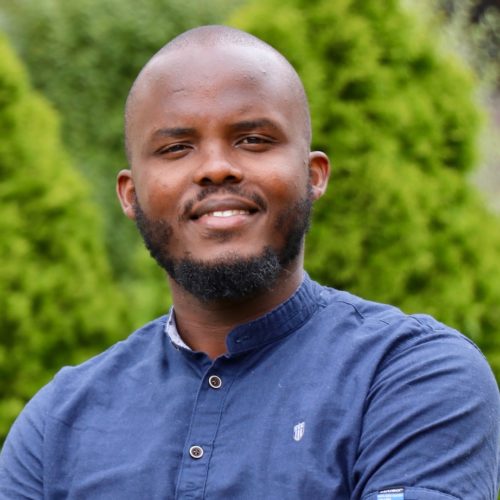 Robi Chacha Mosenda
Senior Communities Associate, Africa
Robi Chacha Mosenda is a Senior Communities Associate at Accountability Counsel, having joined our team in 2019.
Robi is an Advocate of the High Court of Kenya, with a Bachelor of Laws degree from Moi University and a Diploma in Law from The Kenya School of Law. He has also taken advanced human rights courses in business & human rights and police oversight & accountability in Africa, as well as a course on international and African legal frameworks on freedom of expression, access to information, and safety of journalists at the University of Pretoria in South Africa.
Robi's human rights legal experience includes casework, community organizing and mobilization, human rights capacity building, strategy building, research, and policy advocacy in both international and domestic settings. Prior to joining Accountability Counsel, he worked at Amnesty International Kenya as a Campaign Officer in the Safety and Dignity Program, where he advocated for police accountability through supporting community justice centers, human rights defenders, and activists in developing strategies to ensure police oversight and accountability. Previously, he worked at various law firms in Nairobi.
Robi served as the East African Community Youth Ambassador, Kenya, where he worked with young people to ensure their participation, inclusion, and mainstreaming in governance and social issues in Kenya and the region.
Robi has also served on the Board of the Action Network for the Disabled, a Disabled Persons Organization (DPO) in Kenya and as the Youth Senator for Migori County, Kenya.