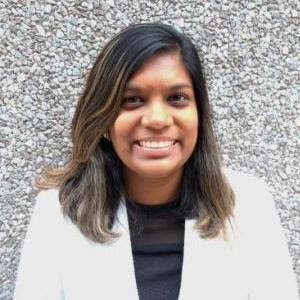 Niranjali Amerasinghe
Director
Niranjali brings a wealth of substantive expertise, strategic vision, and global perspective to our Board from a career working at the intersection of climate change and human rights.
Niranjali is the Executive Director of ActionAid USA, an international federation building a just, equitable, and sustainable world in solidarity with communities on the frontlines of poverty and injustice. Previously, she served as Senior Associate at the World Resources Institute's Sustainable Finance Center, leading the Center's policy work on international climate finance and the Green Climate Fund. She also worked to strengthen the capacity of developing countries to use climate finance effectively and to ensure good outcomes for people and the environment.
Prior to joining WRI, Niranjali directed the Climate & Energy Program at the Center for International Environmental Law (CIEL). She worked at the intersection of climate change and human rights, and has extensive experience with international climate negotiations, forest governance, and accountability. Niranjali also helped drive the development of legal strategies to shift finance away from fossil fuel investments.
Niranjali has an LL.M in International and Comparative Law from the George Washington University Law School, and an LL.B from the University of Bristol. She has been quoted in The Economist, Reuters, The Guardian, Scientific American and has also appeared on the BBC's The Conversation. She was born and raised in Sri Lanka, where her parents' work on water, health, and environment inspired her own career. She is also trained in classical music and is an avid gardener.