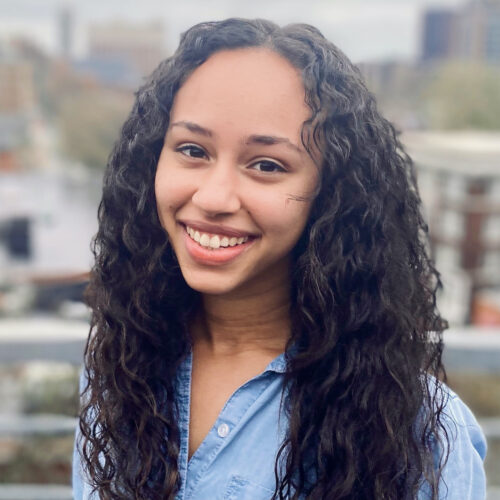 Megan Pearson
Policy Associate
Megan first joined Accountability Counsel as a Post-Graduate Policy Fellow in 2021. She advocates for development finance institutions to provide remedy when their investments cause environmental and human rights harms to communities.
Megan received her J.D. from Yale Law School, where she was a member of the Lowenstein International Human Rights Clinic. Her advocacy covered a wide range of issues, including sexual and reproductive rights and the right to legal assistance for people detained in counterterrorism proceedings. She served as Parliamentarian of the Black Law Students Association and was an editor on the Yale Journal of Law and Feminism. As a student, she worked at the Institute for Justice and Democracy in Haiti on promoting accountability for UN peacekeeping abuses and state-sponsored violence against protesters. She also interned at the European Court of Human Rights, where her research focused on state responsibility for environmental disasters and industrial accidents.
Before law school, Megan created educational content for Haitian Kreyòl learners at HaitiHub LLC. She graduated from Duke University with a B.A. in English and minors in African & African American Studies and French.
Megan is based in Washington, D.C. and is a member of the District of Columbia Bar.