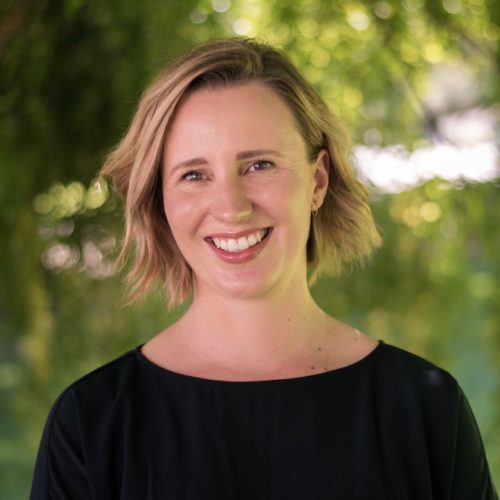 Lani Inverarity
Interim Executive Director
Lani Inverarity first joined Accountability Counsel as a Robina Foundation International Human Rights Fellow in 2015. Ordinarily Director of Programs and Strategy, Lani oversees our programmatic work and strategies holistically, supports our program teams to identify and overcome barriers to impact, and collaborates with the Executive team on cross-organizational issues affecting wellness, security, professional development, and values at Accountability Counsel. Lani is currently acting as Interim Executive Director, with full support from our Board, and with the benefit of deep expertise across our entire team.
Prior to this role, Lani spent more than five years as part of Accountability Counsel's Communities team. There, she supported hundreds of displaced Haitian farmers to negotiate a historic agreement with the Inter-American Development Bank and the Haitian Government. She also provided in-depth support to communities in Colombia, Kenya, Mongolia, and Ukraine, and advice to countless others globally. She worked closely with the Policy program on US Government and Inter-American Development Bank-related advocacy, and with the Research program on the development of remote survey and other research tools.
Prior to joining Accountability Counsel, Lani received a Masters in Law from Yale Law School in 2015.
Prior to Yale, Lani spent two years as a Judges' Clerk in the High Court of New Zealand, followed by two and a half years as Assistant Crown Counsel on the Constitutional and Human Rights Team at Crown Law. In her role at Crown Law, she provided legal advice and representation services to the New Zealand government on a range of domestic and international human rights issues, including in the context of prisoners' rights, immigration, detention and search powers, and health policy. She holds a Bachelor of Laws (First Class Hons.) and a Bachelor of Arts in Political Science and International Relations from Victoria University of Wellington. Lani is admitted as a Barrister and Solicitor of the High Court of New Zealand.