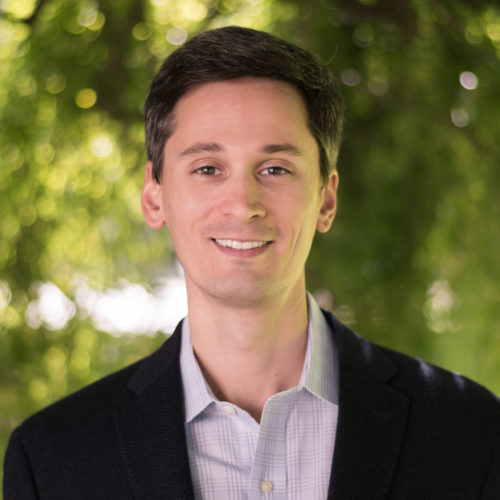 Jason Haggins
Director
Jason Haggins is Executive Director of the Sall Family Foundation. An expert in philanthropy, finance, and business, we welcomed Jason to our Board in December 2016. He brings more than 10 years of domestic and international forensic accounting investigation experience.
As Executive Director of the Sall Family Foundation, he is committed to a world where our common natural heritage is valued, human needs are balanced with sustainability, scientific inquiry enriches us, and decisions are made with the best information. He chairs the Foundation's investment committee and is also a part of the entrepreneurial initiatives committee, which focuses on early stage philanthropic organizations.
Jason was previously a Senior Director with Alvarez & Marsal, where he advised clients on bankruptcy and accounting-based issues. He specializes in evaluating businesses, developing business and recapitalization plans, and providing strategic advice for building consensus among a company's various constituencies.
Separately, Jason is an advisor to an emerging market social entrepreneurial fund, Capria Accelerator Fund.  This fund focuses on the global missing middle opportunity by providing flexible financing, expertise, and support to startup fund managers to get their first or second fund launched more quickly.
Jason earned bachelors degrees in accounting and economics from North Carolina State University and an MBA with specialties in corporate finance and capital markets from New York University's Stern School of Business. He is a Certified Public Accountant (CPA), a Certified Valuation Analyst (CVA) and a Certified Fraud Examiner (CFE).