29zero29 Climb for Justice
Join our Founder's audacious 29zero29 Climb for Justice challenge! Natalie will climb a mountain 17 times in 36 hours this October. For each summit, we honor 17 courageous advocates profiled below who inspire Accountability Counsel's work. Please join us to raise $100,000 – 17 times over – to support Accountability Counsel's audacious work.
The Challenge
Accountability Counsel's Founder and Executive Director Natalie Bridgeman Fields has accepted 29zero29's challenge to climb 29,029 vertical feet, the equivalent of Mt. Everest, in 36 hours by summiting a mountain in Vermont 17 times this October. With each summit, dedicated to 17 audacious people who inspire Accountability Counsel's work, Natalie and the Accountability Counsel team will elevate the voices of communities around the world to defend their human rights and environment in places like the Mongolian South Gobi, the mountains of Nepal, and rural Haiti.
Please join Natalie by contributing to her 29zero29 Climb for Justice campaign – either as you prepare for your own 29zero29 journey or wherever you may be! We are grateful for your solidarity that supports this particular challenge or for your direct donation to Accountability Counsel.
Your tax-deductible gift to the Climbing for Justice campaign will be used to support Accountability Counsel's entire mission. All contributions will be processed immediately and are not contingent upon Natalie's completion of the 29zero29 challenge.
Our Honorees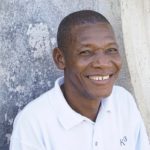 1. Castin, Haitian farmer leading collective for justice
We honor Milostène Castin for his determination and endurance, as he works tirelessly with us to make sure his community of 4,000 farmers and their families achieve justice after being forced from their land and driven into poverty.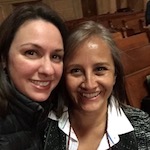 2. Gloria, Colombian advocate defending her community
We honor Gloria Molina for her brave advocacy defending the rights of her community in Colombia, where we challenge the noise pollution from an airport expansion with a 24-hour flight schedule that is causing children to go deaf and experience developmental delays from insomnia.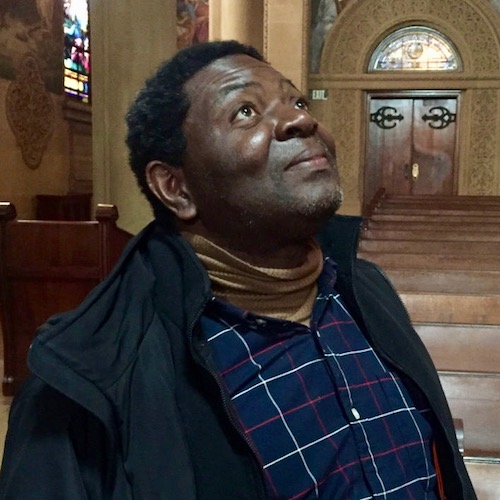 3. Alfred, Liberian leader of Green Advocates, human rights defender
We honor Alfred Brownell, our close partner and a fearless human rights and environmental defender from Liberia who has survived physical attacks for his work to ensure the land and natural resources of communities are protected.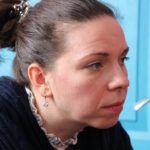 4. Vladlena, advocate challenging corporate abuse in Ukraine
We honor Vladlena Martsynkevych as she partners with us to raise problems around the largest poultry facility in Ukraine, where social and environmental impacts are making life unbearable for neighboring villagers.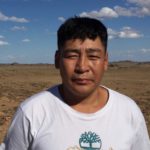 5. Battsengel, Mongolian nomadic herder defending his culture
We honor Battsengel Lkhamdoorov, a nomadic camel herder who led his community to achieve historic agreements to defend their resources, livelihood, and culture in the face of threats from a massive gold and copper mine in the Mongolian South Gobi Desert.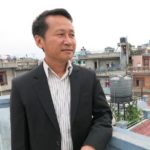 6. Shankar, coordinator of Lawyers Association for Human Rights of Nepalese Indigenous People (LAHURNIP)
We honor Shankar Limbu, our partner in advocating that Indigenous Peoples' rights are respected in remote mountainous areas of Nepal, where transmission lines are forcibly displacing local people.
(credit: Abogacía Española)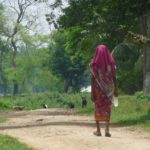 7. Mary*, a young tea plantation worker challenging abuse she suffers in India (*pseudonym to protect identity)
We honor Mary Tanti*, a young woman who plucks tea on a plantation in Assam, India. We are supporting her struggle to be heard as she and other tea workers try tirelessly to meet their quotas under abusive living, working, and labor conditions on the plantation.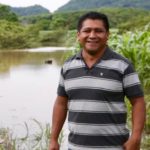 8. Gabino, defending rights of his Indigenous community in Mexico
We honor Gabino Vicente, a leader in Oaxaca, Mexico, whom we supported to successfully defend a local spring from a private investment that would have polluted drinking water and destroyed a cultural resource for four Indigenous communities.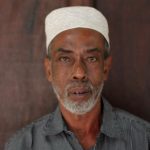 9. Abubakar, Chairman of Save Lamu, a Kenyan organization defending local rights
We honor Abubakar Mohamed Ali, the Chairman of Save Lamu, our local partner working to defend his local community in coastal Kenya from the grave impacts of a coal-fired power plant. The project threatens the fragile ecosystem of mangroves and the livelihoods and culture of local Indigenous and traditional farmers and fisherfolk.
(credit: Desiree Koppes)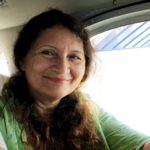 10. Lily, Peruvian Indigenous rights activist and lawyer
We honor Lily La Torre, an Indigenous rights lawyer whose decades of wisdom supported our work to amplify the voices of Shipibo Indigenous villages in Peru facing harm from repeated oil spills in rivers that are their only drinking water.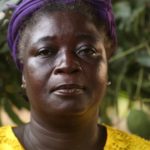 11. Sarah, Liberian challenging gender-based violence
We honor Sarah Monopoloh, a brave Liberian woman speaking out about sexual abuse she suffered as a result of an agribusiness company's harmful practices. We stand with Sarah to seek remedy and ensure that her story has reached decision-makers whose misconduct led to her abuse.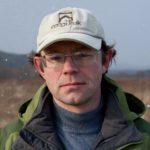 12. Dmitry, Russian environmental activist challenging abuse from oil companies
We honor Dmitry Lisitsyn, whose courageous work on Sakhalin Island, Russia has exposed harm to local people and the environment from one of the world's largest oil and gas projects.
(credit: Goldman Environmental Prize)
13. Stephanie, AC's Policy Advocate, shifting global systems toward justice
We honor AC's DC-based Policy Associate and attorney, Stephanie Amoako. Speaking six languages, and coming to us with experience working in Brazil and the Maldives, Stephanie has been influential in shifting U.S. federal development policy to be more just and accountable.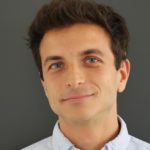 14. Samer, AC's Research Director, exposing patterns through data
We honor AC's San Francisco-based Research Director, Samer Araabi, whose unique background working in both humanitarian assistance on the Syrian-Turkish border and software engineering converge to fuel his creation of Accountability Counsel's powerful database.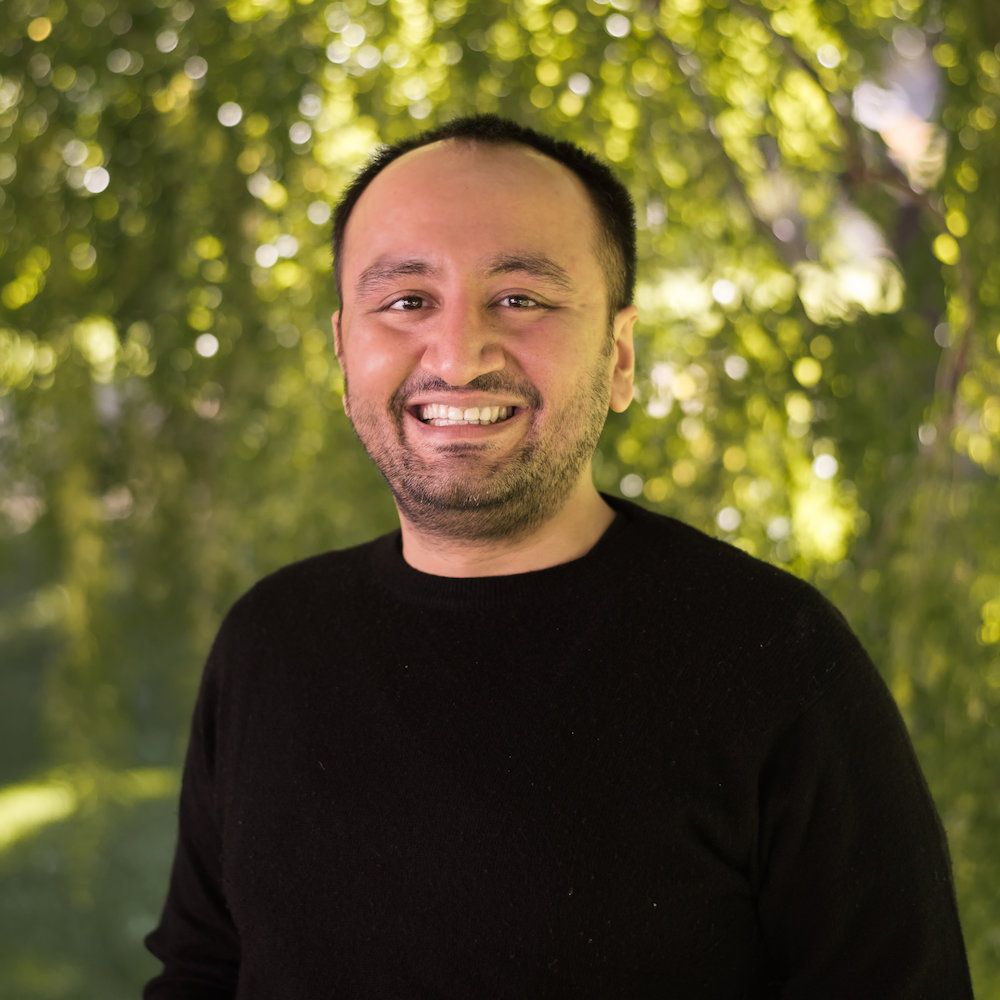 15. Siddharth, AC's South Asia Consultant, working as a community partner
We honor AC's South Asia Consultant, Siddharth Akali, who exemplifies our respect-based approach as he works in close partnership with communities to challenge human rights and environmental abuses in places where speaking up can come with harsh retribution from powerful actors.
16. Caitlin, AC's Attorney accompanying communities from Mongolia to Nepal
We honor AC's Global Communities Attorney, Caitlin Daniel, an attorney who has supported people from Mongolia to Nepal to achieve historic victories. She embodies the "last mile" commitment we make to our partners, living for months at a time in the Mongolian South Gobi Desert and Nepal to provide deep support during critical moments of our communities' cases.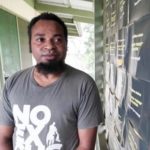 17. Eddie, Activist from Papua New Guinea, defending community rights
We honor Eddie Tanago Paine, an activist from Papua New Guinea whom we partnered with to successfully amplify the voices of palm oil farmers who were being harmed by a World Bank Project. As a result of Eddie's tireless work, the Bank redesigned the project to take community concerns into account.
(credit: Eric Tlozek, ABC News)
Our Honorees