In our cases, projects in sectors like agribusiness, petroleum, and hydropower have disproportionate impacts on women, children, and other marginalized groups. Our approach identifies and addresses forms of marginalization and hierarchy that are specific to each community where we work. We employ respect-based methods to ensure that women, children and other marginalized people are included as full participants in community strategies seeking accountability.
Our respect for the rights of all people, what we call our 'respect-based approach,' governs our external and internal work, culture, and operations.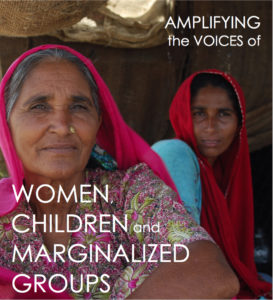 Gender Approach
Women are often the least likely to be consulted about a project that will impact their livelihoods, yet bear the brunt of impacts such as denial of access to water, food security threats, and physical and sexual abuse. Our team of advocates ensures that the voices of women, children, and marginalized groups are heard through the complaint process by those with the power to stop abuses and make change.
Read more about our gender approach
Code of Ethics
Accountability Counsel is pleased to share a Code of Ethics that memorializes an approach our organization has long used toward our work in communities.
We worked with a number of our civil society colleagues through the International Advocates' Working Group to adapt the language in the code, with permission, from the Community Engagement Policy published by the Centre for Applied Legal Studies at the University of the Witwatersrand School of Law in Johannesburg, South Africa. By adopting the Code of Ethics, we seek to further three common goals:
Ensuring that communities harmed by internationally-financed projects have access to support to use non-judicial grievance mechanisms,
Ensuring that communities seeking such support have an identifiable group to turn to for assistance with known ethical standards, and
Ensuring that all parties, including non-judicial grievance mechanisms and communities, understand the ethical commitments of such advocates.