Our work pays particular attention to women, children, and other marginalized groups, who are often the most deeply harmed by abuses. In our cases, projects in sectors like agribusiness, petroleum, and hydropower, have disproportionate impacts on women, children, and other marginalized groups.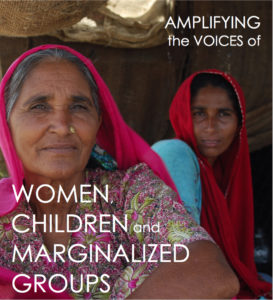 Women are often the least likely to be consulted about a project that will impact their livelihoods, yet bear the brunt of impacts such as denial of access to water, food security threats, and physical and sexual abuse.  It is therefore imperative that the voices of women, children, and marginalized groups are heard through the complaint process so that those with the power to stop abuses and make change respect their rights and needs.
Our approach identifies and addresses forms of marginalization and hierarchy that are specific to each community where we work.  We employ respect-based methods to ensure that women, children and other marginalized people are included as full participants in community strategies seeking accountability.