8 November 2023
Accountability Counsel: Ceasefire in Gaza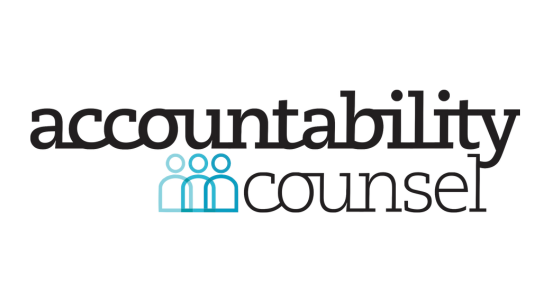 Accountability Counsel joins hundreds of organizations calling for an immediate ceasefire in Gaza.
We firmly believe in the universal rights to freedom, dignity, safety, and equality, regardless of location. The attacks by Hamas on October 7th were abhorrent war crimes, resulting in a tragic loss of life. However, we cannot stand silent as the grief for the lives shattered by those attacks is weaponized and turned into bombs funded by a government of which many of us are citizens. We have learned from our work that trying to establish safety and security while ignoring the experiences and lives of the most vulnerable communities is destined for disaster. It is from our deep understanding of this dynamic, and our pursuit of justice and accountability, that we feel compelled to speak out about the systematic dehumanization of the Palestinian people, the war crimes and crimes against humanity being committed, and the escalating campaign of ethnic cleansing in Gaza. We call for an immediate ceasefire, along with unhindered access for humanitarian aid, the release of all civilian hostages, and an end to the suffocating blockade on Gaza.
Dehumanization lies at the heart of power dynamics. We've witnessed this repeatedly in our work, where communities often find themselves facing off against powerful systems, and dehumanization is used to minimize and justify the harm these communities endure.
In Palestine, this dehumanization has persisted for decades, enabling and facilitating unjust policies of violence, segregation, dispossession, and exclusion. The recent indiscriminate Israeli bombing of Gaza has been labeled collective punishment, with two-thirds of the 10,000+ casualties being women, children and elderly, as well as a significant number of medical personnel and journalists. Israel's actions have forcibly displaced over 1.4 million Palestinians and blocked access to water, food, fuel and medical supplies vital for the lives of over 2 million people. This harm is further exacerbated by a 16-year Israeli blockade described by the United Nations in 2015 as having "ravaged its already debilitated infrastructure" and "accelerated the de-development of the Gaza Strip." An ongoing campaign of disinformation has played a critical role in this dehumanization.
The disproportionate and escalating attacks on Gaza also highlight the limited influence of individuals and communities, many of whom are calling for immediate ceasefire. This is a continuation of a system where power and decision making rests at the top and risk is borne by those at the bottom. We write this statement to amplify individual voices in a system that often diminishes their power.
In the United States, we urge elected representatives to support a ceasefire, acknowledging the United States' potential complicity in what human rights experts and groups are warning may amount to a genocide.
We echo the calls to end impunity for international crimes, including the targeting of civilians and civilian infrastructure, denial of basic necessities, forced population transfer, and violent dispossession in Gaza and in the West Bank.
We hope that our partner organizations will also speak out and break through the current environment of fear and repression.
We solemnly wish for an end to the military aggression, occupation, and dehumanization, and a peaceful and dignified existence for all who call the region home.
In solidarity with oppressed communities worldwide,
Accountability Counsel