12 October 2021
The World Bank Funds Gender Discrimination in Tanzania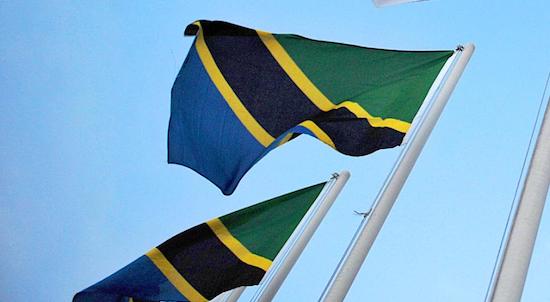 Tanzania is violating pregnant girls' rights to education – to self-determination, to safety, to a future – with support from the World Bank. A recent Human Rights Watch report confirms what we have heard from partners and girls in Tanzania: schools are continuing to conduct compulsory pregnancy testing and permanently expel those who are pregnant before they complete their education. Knowing that this practice exists, the World Bank legitimized and institutionalized it through a US$500 million project that expands an inferior "alternative education pathway" for students who are denied access to the regular education system.
Human Rights Watch shares direct testimony from girls and women harmed by forced testing and expulsion. Rebecca C., 23, was expelled from Form 4 at a secondary school in the Arusha region. She was pregnant two months before the last national Form 4 exams: "Because it was routine for the school to check girls for pregnancies, when we were tested, we were found to be pregnant and we got expelled from school." She was so scared about what her parents would do to her because she was pregnant that she fled her home and had a miscarriage. Rebecca asked school officials whether she could return to her school:
"They made it very clear that I wasn't wanted. Whether I had aborted or miscarried, they said that they would never accept me again. They told me if I go back to school, I'll teach the rest of students bad habits."
Then-President John Magufuli endorsed these expulsions on June 22, 2017, saying, "As long as I'm president, no pregnant students will be allowed to return to school…"
The World Bank knew this when it approved a US$500 million project known as the Secondary Education Quality Improvement Program (SEQUIP). The project aims to expand an "alternative education pathway" for youth that have left the formal education system. The Tanzanian government and the World Bank have sought to promote this "alternative education pathway" as a meaningful alternative for girls who have "dropped out" of school because of pregnancy (their euphemistic description of the expulsion practice). However, most alternative education centers offer only an abbreviated curriculum. They also charge tuition and require students to travel long distances to attend them, which many girls reported were significant barriers to access. Rather than requiring the Tanzanian government to demonstrably and formally end the discriminatory practice of forced testing and expulsion, the World Bank has acquiesced and legitimized it.
The Bank, aware of the objections raised by Tanzanian civil society, approved the project with certain conditions, including the appointment of an independent entity to monitor implementation. However, the repression of civil society in Tanzania – including retaliation against known critics of this project – renders robust monitoring fanciful. There are brave civil society organizations and activists in Tanzania, as well as families directly impacted by the harmful system, that want to speak out against appalling gender discrimination and abuse within the education system, but who have been silenced by threatened and actual reprisals.
We join Human Rights Watch in calling on Tanzania's development partners, including the World Bank, to demand that Tanzania formally end this gender discrimination and adopt a comprehensive policy to ensure that pregnant students have the support they need to stay in the school of their choice. The SEQUIP project should not proceed until that happens.

Photo Credit: © 2010 Tony Karumba/AFP via Getty Images