31 August 2020
Co-financed Projects Demonstrate the Accountability Gap of Certain Impact Investments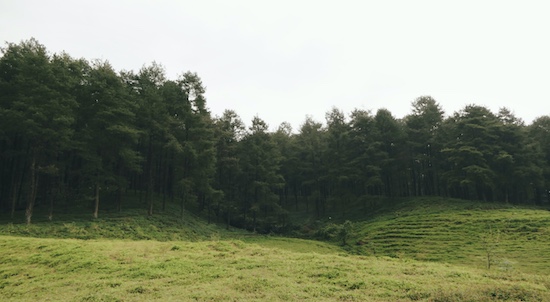 Available in French and Spanish
Accountability offices help investors know whether investments met their intended goals by providing the very people most knowledgeable of and impacted by investments a forum to share issues with investment decision-makers. It is surprising, then, that few impact investors, who have the goal of producing positive impacts through their investments, have adopted such tools. Yet, because impact investors sometimes co-finance projects with development finance institutions (DFIs) who have accountability offices, case studies exist that demonstrate why accountability offices benefit investors. While Accountability Counsel has seen the lesson from its casework supporting communities, including in Liberia, Mexico, and Myanmar, I set out to answer the question of whether there are other cases where impact investors without their own accountability offices learned of unintended impacts of their investments from communities providing feedback to DFI accountability offices.
To answer this question, I used the Accountability Console, which is a database that contains nearly all complaints to accountability offices that allege social and environmental harms caused by internationally financed projects. Because the case documents are searchable, I was able to filter for co-financed projects that stated an intended positive impact – for example, clean energy or food security – and then compare them with the independently verified findings of actual impact. The results reinforced our proposition that accountability offices help impact investors better understand their net impact by hearing from communities most impacted by their investments. Below are case studies[1] of three of them:
Clean Energy Causes Unintended Harms
The first case concerns the Electricity Expansion Project in Kenya (termed "KenGen"), which was pitched as a part of Kenya's strategy to increase the use of clean energy while expanding access to electricity across the country. This project had multiple financiers, including the European Investment Bank (EIB), the French Agency for Development, the World Bank, and the Japan International Cooperation Agency, all of whom have independent accountability offices, and German Kreditanstalt Fur Wiederaufbau (Kfw), which does not.
The project developed a geothermal power plant in the Greater Olkaria Area, about 120 kilometers northwest of Nairobi, that required the resettlement of a Maasai community. The Maasai community alleged that failures in consultation and an inadequate resettlement plan resulted in negative impacts, including impoverishment, housing and community life problems, evictions, the question of the suitability of the new site, and the threat of retaliation. In 2014, communities filed complaints before the World Bank's Inspection Panel and the EIB Complaints Mechanism (CM) that signed a memorandum to work jointly on the resolution of the issues. After the Inspection Panel found non-compliance with the World Bank's policies regarding Indigenous Peoples and involuntary resettlement, a mediation process took place, led by the EIB's Compliance Mechanism and supported by the World Bank's Grievance Redress Service. Additionally, the action plan created by the Bank's management involved livelihood restoration, land title transfers, access roads, construction of houses for additional project-affected persons, scholarships, and water supply. Although there were some challenges with the accountability offices processes, the positive measures in the action plan would not have been possible without an accountability office to shed light on the unintended consequences of the project.
The second case is from Costa Rica, which set a goal that 100% of its electricity should derive from renewable energy. To achieve this goal, many investors – including the Inter-American Development Bank (IDB), the International Finance Corporation (IFC), the Central American Bank for Economic Integration (an intermediary of the EIB), and four Costa Rican-based banks (Banco Nacional, Bancrédito as well as Banco de Costa Rica, and Banco Popular, the latter two banks being members of the UN Global Compact) invested in the Reventazon Project. Reventazon is the largest hydropower project in Central America with 305.5MW of installed capacity. The project was heralded for its commitment to sustainability, even receiving an IHA Blue Planet Prize.
Local communities had concerns about the investment's impact, primarily that: (1) the land acquisition processes undervalued what was owed to certain landowners; (2) access to water sources would be threatened; and (3) the project impeded upon a biological corridor set aside for endangered species, including the jaguar, and there were failures in the plans to reconstruct it. Communities raised these concerns through the accountability offices of the IDB (Independent Consultation and Investigation Mechanism – MICI), IFC (Compliance Advisor Ombudsman – CAO), and EIB (Complaint Mechanism – CM).  MICI proposed an investigation of the first complaint regarding environmental impacts that was not approved by the Board, but a second request from affected land-owners was addressed by a dispute resolution process. In 2019, the CAO found noncompliance regarding land acquisition and involuntary resettlement, and it is monitoring of the case of non-vulnerable landowners. Regarding biodiversity, the CM did not reach definitive conclusions and recommended following up on the progress of the project. In sum, this case shows that even a project that furthers sustainability can have negative social and environmental impacts that should be addressed.
New Forests Company: Plantations and Evictions
In contrast with hydroelectric infrastructure projects, it might be more difficult to see why we also need an accountability office for investors focused on agriculture and food security.  However, accountability office cases reveal that agriculture projects can have devastating social and environmental impacts. Agri-Vie Agribusiness Fund is a private equity fund for investments in agribusiness companies in Southern and Eastern Africa, supported by the IFC in 2011. In its portfolio, Agri-Vie invested in New Forests Company (NFC), a UK-based forestry company growing timber plantations in Eastern Africa. Since 2005, NFC operates three pine and eucalyptus plantations in the Mubende, Kiboga, and Bugiri districts (Uganda).
According to a 2011 Oxfam report, between 2005 and 2010, around twenty thousand people were evicted to give place to NFC plantations without consultation, compensation, or an alternative land option. Part of the problem was land tenure; customary titles were ignored by the respective national authority, as it could be categorized as a procedure against illegal encroachers. With the counsel of Oxfam and the Uganda Land Alliance, communities filed complaints before the CAO and the CM. CAO facilitated a dispute resolution process with the communities, and the parties reached an agreement in 2013. They have settled on a joint program of sustainable development benefiting the affected community, including resettlement options and the creation of a community cooperative for people's projects.
Investors Can Adopt a Community Feedback System
These case studies bolster what we have long known is true: that hearing from project-affected communities can reveal the unintended impacts of well-intentioned projects. Without an accountability office, impact investors are missing vital information necessary to understand the net impact of their investments. Even among private impact investors already committed to strong environmental and social standards, none have independent accountability offices where communities harmed by their investments can be heard. This gap threatens to undermine the effectiveness of impact investors' crucial work.
How can impact investors gain access to the community's feedback that has proved to have such a vital source of learning and problem-solving for IFIs? They can adopt accountability offices modeled on the independent accountability offices of IFIs. This system could take the form of a collective accountability office with a small staff, possibly housed within an existing investor network, that receives community feedback and facilitates a reliable response. This approach of creating a shared mechanism, rather than bespoke accountability offices for each investor, would greatly reduce individual costs while providing immense benefits.
[1] The case information discussed is from publicly available documents filed with accountability offices.  At Accountability Counsel, we know that communities impacted by projects will have more information and context than what is documented.  This piece is not intended to provide an opinion on whether publicly available documents correctly categorize information.