4 October 2019
Corporate Accountability: The Elephant in the Room for Assam's Tea Industry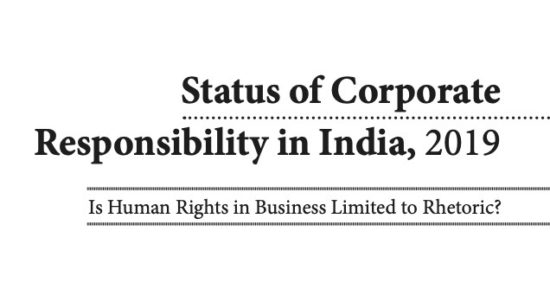 Hathikuli in Assamese means a place frequented by elephants. It is the name of the flagship tea plantation of Amalgamated Plantations Private Limited (APPL), the largest tea producer in Assam. Stretching for 12 kilometres along the National Highway near the Kaziranga National Park, Hathikuli is home to roughly 4000 people and has been described as the largest organic plantation of its kind in Asia.
Natural beauty aside, Hathikuli makes for interesting viewing from a corporate accountability lens. Its major owners are two powerhouses in global sustainability: the Tata Group, prized for its Tetley tea brand and commitments to ethical business, owns 65 percent; and the International Finance Corporation (IFC), which is mandated to reduce poverty, owns 16 per cent of the company. A decade ago, in 2009, Tata and the IFC established an employee-owned plantation model at APPL with the stated rationale of empowering workers by offering them the opportunity to make decisions in the company and share in its profits. The IFC's Performance Standards were expected to raise living and working conditions for over 1,55,000 people living and working on APPL's 25 plantations. This was supposed to result in increased sustainability of APPL's tea operations and be a leadership example to initiate change in the Assam tea industry.
Unfortunately, APPL has posted losses for four years running and meaningful changes to conditions facing workers are wanting. Meanwhile, the Tata Group celebrates Hathikuli's organic tea cultivation as an example of its contribution to the Sustainable Development Goals (SDG), specifically SDG 12 on responsible consumption and production. The plantation is well known domestically as its tea is sold in Starbucks outlets in India and it is now Fairtrade certified, which has further raised its profile in international markets.
For the Assam tea industry, the elephant in the room is the continuing grim reality for tea workers living and working on Hathikuli. Why have workers not seen the SDGs realised in the context of their lives and livelihoods despite the plantation's profile in the global marketplace, its Fairtrade certificate, and the IFC's investment?
Read the full case study and the full Status of Corporate Responsibility in India 2019 report.