10 April 2019
IFC Commitment to Accountability Will Be Tested in Short Order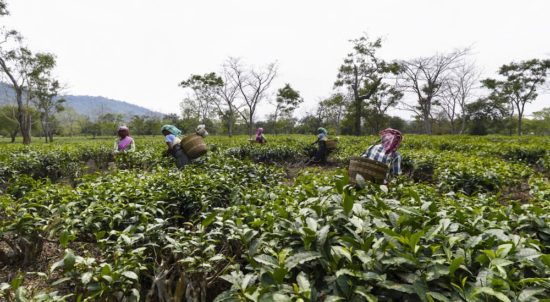 We welcome this morning's statement from International Finance Corporation (IFC) CEO Philippe Le Houérou on accountability, which comes on the heels of the recent U.S. Supreme Court decision to end IFC absolute immunity from lawsuits in U.S. courts and as its accountability system undergoes a review. In order to matter in practice, this statement must transform into immediate IFC action to implement concrete changes and make the institution truly accountable to the people its investments harm. While Le Houérou spoke of tangible reforms afoot today in a meeting with civil society groups, the IFC is currently confronted with a specific test of this commitment. How will the IFC remedy harm to affected communities in Assam, India, where for years, the IFC has ignored non-compliance findings of its own accountability office, the Compliance Advisor Ombudsman (CAO)?
Accountability Counsel, an organization that supports communities harmed by IFC investments through policy advocacy and cases to the CAO, is pleased with Le Houérou's emphasis on early-stage prevention and problem-solving, cultural and behavioral change, and the need to rectify problems and learn from failures. "These are positive, forward-looking commitments to advancing institutional accountability and bringing redress to communities that have endured the negative impacts of IFC investments. However, it remains unclear how these commitments will directly resolve outstanding issues of non-compliance and harm from existing CAO cases," said Kindra Mohr, Accountability Counsel's Policy Director. "Mr. Le Houérou can actively improve institutional culture and responsiveness to the CAO not just in the future, but now, by providing redress and resources to fix long-standing problems that the CAO has uncovered," said Mohr.
For the last decade, the IFC's equity investment in tea plantations in Assam, India, has scaled oppressive conditions for over 155,000 Indigenous tea workers and their families who live and work on the plantations. Accountability Counsel has supported the tea workers through a complaint they filed to the CAO in 2013, which resulted in a scathing investigation report in 2016 that found the IFC violated its own rules. A recent CAO monitoring report found that the IFC has failed to take meaningful action to remedy harm – including poor housing and sanitation, hazardous pesticide use, poverty wages, poor grievance handling and consultation, and serious incidents of death and injury – in the two and a half years since the investigation findings were published. Yet, Le Houerou writes in today's statement, "When we make a mistake, we will own it, and we will do our best to rectify the problem."
"The IFC has a chance to demonstrate today's commitment to accountability by finally taking responsibility in Assam, after a six-years long CAO process and repeated broken promises," said Anirudha Nagar, Asia Director at Accountability Counsel. "Communities in Assam are now counting on IFC leadership to back these words with actions, specifically by committing the IFC's expertise and resources to bring about a safe and healthy future for workers and their families." While the IFC's latest response to the CAO monitoring report does not directly engage with the CAO's numerous non-compliance findings, it commits to a facilitated dialogue and sector-wide study.
The situation in Assam stands alongside the case brought by fishing communities in Gujarat, India that led to the Jam et al. v. International Finance Corp. Supreme Court case. Both cases originate in India and led to CAO findings of non-compliance. Whereas non-action on the Jam case in Gujarat led to a lawsuit that successfully challenged IFC immunity, the Assam communities have not yet resorted to a lawsuit, and are instead working actively to dialogue with the IFC about the immediate need for remediation. To date, in both Jam and Assam, there have been no meaningful steps by the IFC to deliver remedy to communities on the ground. The IFC has a chance to take a step beyond Le Houérou's statement today and prove its commitment to accountability by remedying harm for communities in Assam and elsewhere.
The context behind Le Houérou's statement and comments at today's civil society meeting is a long-standing demand that the IFC show leadership to make the institution truly accountable to the people its investments harm. We are encouraged that his commitment includes a re-alignment of incentives to reward staff for positive development outcomes and ensure a robust institutional response to CAO cases. However, the IFC needs to go further, not just for communities in Assam, but for those everywhere that are facing harmful impacts. This requires innovation, such as the creation of a reserve fund to ensure resourced remedial action for harm and a support fund for communities that enables their voices to be heard through the complaint process. We hope today's statement and innovations like these will find a future in IFC policy and practice.