1 November 2018
What Jam v. IFC Should Mean to Accountability at the World Bank Group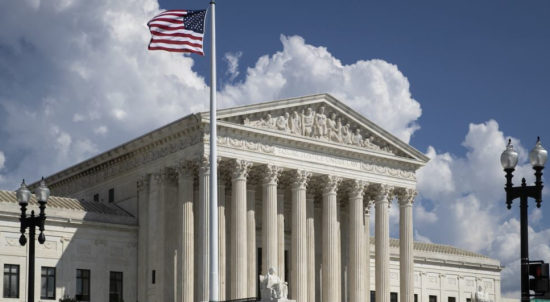 Yesterday, the United States Supreme Court heard oral arguments in Jam v. International Finance Corporation, a landmark case challenging the World Bank Group's claim to immunity in a lawsuit brought by Gujarati fishing communities and their lawyers at EarthRights International.
As the Supreme Court deliberates, the International Finance Corporation (IFC) is claiming that because the IFC has its own "robust internal accountability mechanism," it does not need to be sued. This internal mechanism is the Compliance Advisor Ombudsman (CAO).
Accountability offices can be a pragmatic and viable option for affected communities to raise grievances and achieve remedy. They are often useful as a first resort to resolving disputes. In contrast, litigation should generally be the last resort given that it is costly and time-consuming, and often not in the interest of either party.
But having a mechanism like the CAO is not a sufficient way to be accountable unless the institution responds to that accountability mechanism in a manner that shows it is valued and that its findings result in appropriate institutional responses. In the Jam case — and Accountability Counsel's own cases — the IFC responses to CAO compliance findings show a lack of meaningful action and a failing system. Now is the time for the IFC, and its sister institutions that lend to the public sector as part of the World Bank Group, to review the Bank's accountability structures and strengthen them. But there are troubling signs that the World Bank Group has used the threat of Jam to go in the opposite direction — with both of its internal accountability offices now under review.
First, the World Bank Group's public sector accountability mechanism, the Inspection Panel, is undergoing a review of its "toolkit." The Panel is the first of the world's accountability mechanisms, dating from 1994. It has only a compliance investigation function, while the dozen or so mechanisms created later at other institutions also have a dispute resolution function. The review is examining what a dispute resolution function would look like, among other features, which is a laudable goal if grounded in independence and a rights-based approach. However, Accountability Counsel is concerned that potentially moving forward without a public consultation — which would help inform a best practice mechanism with sufficient independence to be trusted by communities — would be counterproductive.
Second, the U.S. Treasury Department released a statement on October 13, 2018 announcing that the CAO, governing the World Bank Group's private investments and guarantees through IFC and Multilateral Investment Guarantee Agency, is also undergoing a reform process. With any review of the CAO, an institutional commitment to reviewing the IFC's troubled history of responding to CAO findings must be part of that review for this to be a useful exercise in strengthening the overall framework for accountability at the World Bank Group.
The power differential between local communities and global institutions is vast. It's up to the World Bank Group to take this opportunity to improve its accountability ecosystem and better address the inevitable complaints from communities resulting from its activities.