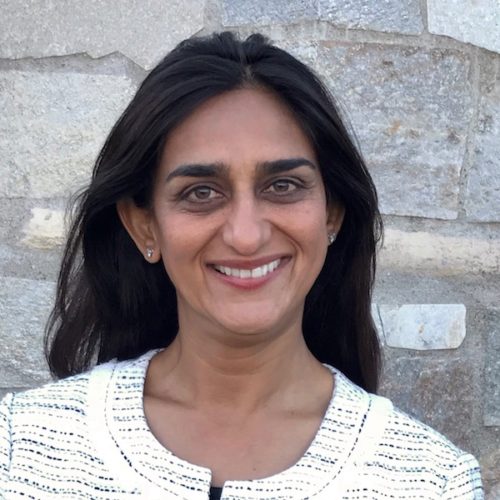 Paru Yusuf
Director
Paru Desai Yusuf is a strategist and advisor to global non-profits and international organizations. She often serves as an intermediary in strategy development, bridging different approaches to allow for creativity and flexibility. Whether it's donors and recipients, institutions and beneficiaries, or visionaries and practitioners, Paru enjoys being a conduit, pushing social change organizations to answer "how?" and "why not?" in new and dynamic ways.
For more than 20 years her work has focused on education, youth development, economic empowerment, and innovative social venture models. She supports non-profits, schools, networks, and start-ups to create and implement strategies that fulfill their missions.
Paru's career in international development began at the World Bank, where she focused on gender issues. While on a sabbatical with her family in rural Tanzania, she was struck by the gaps in development financing that failed to create sustainable growth for small communities and drive economic opportunities for people to thrive in their hometowns. Since then she has focused on nonprofit organizations that foster economically sustainable, community-based development both in East Africa and in Northern California.
As the mother of two daughters, she is particularly passionate about the education and empowerment of young people. She is a co-director of a partnership between GOAL! and Mathare Youth Sports Association, which runs a girls' program for adolescent girls in the Mathare slums of Nairobi. In support of education and economic opportunity in East Africa, Paru has served as an advisor to the Ethiopian Diaspora Network; as the U.S. chairperson of the Asante Africa Foundation, a leading education development organization focused on East Africa; a board member at Firelight Foundation supporting community-based organizations to create sustainable change in Africa; and a board member of Community Solutions for Africa's Development (COSAD). She also co-founded Imuka, LLC a Tanzania-based traditional music group that works to empower the singers and their communities through their music.
A longtime Bay Area resident Paru also invests in supporting innovation and educational advancement at home. She serves as a board member and partner at SV2, a network of professionals who fund and support promising social ventures like Accountability Counsel; a board member and vice chairperson at the International School of the Peninsula, a language immersion school in Palo Alto, CA; and as president of the San Francisco Chapter of Developments in Literacy. Her interest in education also includes work with SecretBuilders, a Silicon Valley based start-up and award-winning online virtual community, which combines gaming with learning to provide a unique environment for children to explore literature through play.
Paru has a Bachelor of Arts in Chemistry from NC State University and a Master of Arts in Latin American Studies from Georgetown University. She enjoys hiking, traveling, and binge-watching period dramas and police procedurals with her daughters.