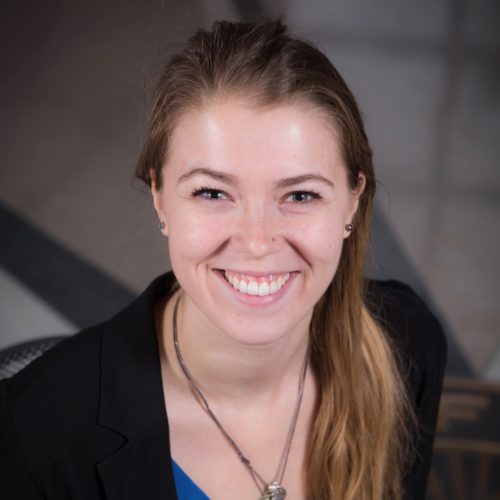 Lydia Hanson
Policy Fellow
Lydia Hanson joined the Accountability Counsel team as a Policy Fellow in the fall of 2019. She is currently a Juris Doctor candidate in her second year at American University Washington College of Law. Lydia is also pursuing a master's degree through American University School of International Service in International Affairs with an emphasis in Global Environmental Policy. During the summer after her first year of law school, Lydia interned at The Spence Law Firm in Jackson Hole, Wyoming, where she worked to hold companies accountable for the destruction they caused individuals, both in Wyoming and across the United States. Lydia has also worked on civil rights cases.
During her first year of school, Lydia volunteered for the War Crimes Research Office, helping to translate indictments and case summaries for an international database on war crimes. She was also a member of the Equal Justice Foundation, an organization that helps law students fund their personal work for nonprofits, public defender's offices, and other public interest internships. Lydia is also the current Vice Chair of the Animal Law Society.
Lydia graduated with honors from the University of Idaho in 2016 with a double major in International Studies and French. While in college, Lydia was the International Trip Coordinator and Project Manager for Nourish International and was a Head Delegate for the National Model United Nations Conference. She speaks French and has lived in France, South Africa, Indonesia, and Belgium.