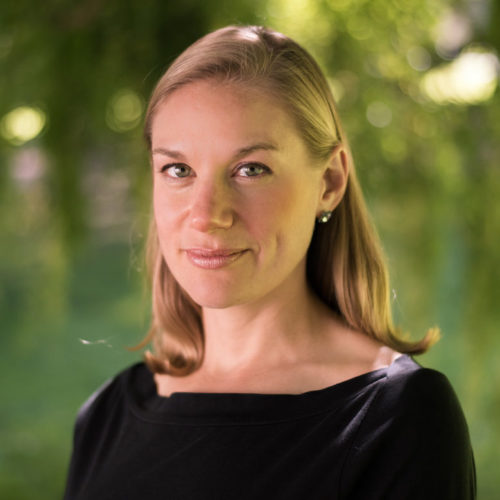 Kindra Mohr
Policy Director
Kindra Mohr serves as Accountability Counsel's Policy Director, overseeing our Policy Advocacy program and leading efforts to protect human and environmental rights in international development projects. Kindra brings extensive advocacy and accountability experience from working with nonprofit organizations to the corporate boardroom to Capitol Hill.
Before joining Accountability Counsel, Kindra conducted performance reviews, inspections, and evaluations as a project leader for the Office of Inspector General for the City of New Orleans.
Previously, she worked for PricewaterhouseCoopers, where she guided public and private sector clients in improving governance and combatting corruption and the misappropriation of resources, particularly in emerging market and post-conflict/-disaster environments.
Kindra's in-depth knowledge of international financial institutions stems from her experience in the World Bank's Office of Evaluation and Suspension and her field work conducting performance evaluations of post-earthquake recovery projects in Haiti. Kindra also worked in the non-profit sphere in Peru and Argentina, providing institution- and capacity-building blueprints for good governance initiatives and rule of law reforms. She also served in the Offices of U.S. Senator Russ Feingold and in the Private Sector Department for Oxfam America.
Kindra earned her J.D., magna cum laude, from Boston College Law School, and received membership into the Order of Coif for excellence in legal scholarship. While at Boston College, Kindra focused on political, economic, and legal justice issues through the Law and Justice in the Americas Program, and was selected as the 2010 contributing author for the Program's Working Papers Series. During law school, Kindra worked as a Research Associate at the Harvard Kennedy School of Government, and published "Mediation in Afghanistan: Rebuilding Justice and the Rule of Law" to advocate for increased access to justice within Afghanistan's customary and formal justice systems.
Prior to law school, Kindra obtained her Master's degree in International Relations and International Economics from the Johns Hopkins School of Advanced International Studies (SAIS) in Washington, D.C., where she was an Assistant Editor for the SAIS Review of International Affairs. She was chosen to conduct economic and legal reform research in China, Mexico, and Haiti, and became a Summer Research Fellow for Ciudadanos al Dίa in Peru. In 2006, she won the prestigious Jack Kent Cooke Scholarship for both her law and graduate school studies.
Kindra has lived in Argentina, Peru, and Spain, and holds a Bachelor's degree in Political Science and International Relations, Phi Beta Kappa, with comprehensive honors from the University of Wisconsin, Madison. Kindra speaks Spanish and has working knowledge of French and Portuguese. Kindra has published numerous articles on legal and policy issues.