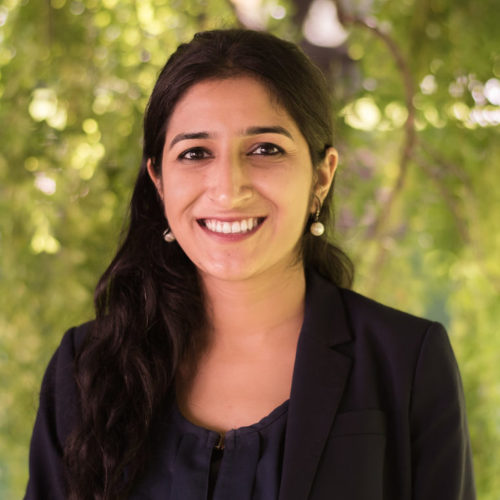 Guneet Kaur
Communities Consultant, Asia
Guneet Kaur joined Accountability Counsel as an Asia Consultant in 2017. She began her career as a criminal lawyer in Bastar, Chhattisgarh, India as part of the Jagdalpur Legal Aid Group. In Bastar, she worked with indigenous communities that have been victims of grave human rights violations by documenting the violations, providing legal aid to those affected in courts, as well as in state appointed commissions of inquiry, and engaging with various stakeholders of the criminal justice system in the Bastar region to initiate dialogue and policy based action. As part of the Jagdalpur Legal Aid Group, she was named in the Forbes India "30 Under 30" list for 2015 in the field of Law, Policy, and Politics.
Post Bastar, Guneet practiced as a lawyer across various courts and tribunals in Delhi as well as the Supreme Court of India. She continued to work on issues of state accountability for grave human rights violations while practicing in Delhi. She has also worked as a Research Associate with the Armed Conflict Resolution and People's Rights Project at the University of California, Berkeley.
Guneet completed her B.A. LL.B. (Hons.) from Hidayatullah National Law University with a specialization in Constitutional Law. Thereon, she finished her Masters in Law (LL.M.) with a Certificate of Specialization in International Law from the University of California, Berkeley, School of Law. She has completed the International Human Rights Summer School at the University of Oxford. She is enrolled as an advocate with the Punjab and Haryana Bar Council and has a Certificate of Practice from the Bar Council of India.